Courses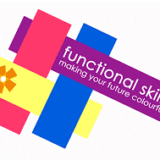 Since 2012 BTEC Awards have been offered as part of our KS4 programme of study.
BTec are practical courses that are also equivalent to GCSE. They are generally more suited to the learning styles of our pupils. Qualification is based on passing modules of study rather than a single exam at the end of a course.

In 2010 we began the National Arts Awards: A qualification based on building a portfolio of work.
The Bronze Award is a Level 1 National Qualification equivalent to GCSE Grades D-G.
The Silver Award is equivalent to GCSE Grade C to A*.
The Gold Award is equivalent to A-Level. The Award is accredited by Trinity College London.