بي دي إف الفوركس للمبتدئين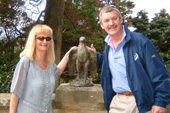 http://gl5.org/?prikolno=%D8%A8%D8%AD%D8%A7%D8%AC%D8%A9-%D8%A5%D9%84%D9%89-%D8%A7%D8%B3%D8%AA%D8%B1%D8%A7%D8%AA%D9%8A%D8%AC%D9%8A%D8%A9-%D8%A8%D8%B3%D9%8A%D8%B7%D8%A9-%D8%A7%D9%84%D8%AE%D9%8A%D8%A7%D8%B1%D8%A7%D8%AA-%D8%A7%D9%84%D8%AB%D9%86%D8%A7%D8%A6%D9%8A%D8%A9&940=a6
see url enter site Dr Sionah Lannen and Mr Colin Lannen are the Co-founders, Proprietors & Directors of Red Rose School
http://parts.powercut.co.uk/?risep=%D8%AE%D9%8A%D8%A7%D8%B1-%D8%AB%D9%86%D8%A7%D8%A6%D9%8A-%D8%A7%D9%84%D9%81%D9%8A%D8%AF%D9%8A%D9%88-%D8%A7%D9%84%D8%AA%D8%B9%D9%84%D9%8A%D9%85%D9%8A&dc1=7e
see url   follow url Colin Lannen, Principal
MSc, BSc, Dip.B.A. Sqn.Ldr.RAF(Retd.)
http://i3group.com.au/?klykva=%D9%83%D9%8A%D9%81%D9%8A%D8%A9-%D9%83%D8%B3%D8%A8-%D8%A7%D9%84%D9%85%D8%A7%D9%84-%D9%85%D9%86-%D8%A7%D9%84%D8%A8%D9%84%D9%88%D8%AC-%D8%A7%D9%84%D8%AE%D8%A7%D8%B5-%D8%A8%D9%83&8b2=f2
http://theshopsonelpaseo.com/?syzen=%D8%A7%D8%B3%D8%AA%D8%B9%D9%84%D8%A7%D9%85-%D8%B9%D9%86-%D8%A7%D9%84%D8%A7%D8%B3%D9%87%D9%85-%D8%A7%D9%84%D9%83%D9%88%D9%8A%D8%AA&add=3b استعلام عن الاسهم الكويت Dr. Sionah Lannen, Educational Psychologist
Ph.D., C.Psychol., M.App.Sci.(Ed.Psych.), M.Ed.(Psychol), BA, Dip.Ed.Psych., Dip.C.E., Cert.Remedial Ed.(Sp.L.D.)
see url كيف تحصل على أموالا سهلة Proprietor's contact details:  Drysdale, Queen's Road, East Lothian, EH42 1LN   Tel: 01368 459205
الفوركس في الفلبين source site Current Expertise:
Co-authors and Co-Directrs of 2 major European Union Projects.
enter site The first was completed July 2013 with the results presented to the European Parliament in October 2013.
source url The second 3-year project started Sep 2014 to develop and implement teacher training e-training throughout Europe in Specific Learning Difficulties (SpLD). www.euspld.com
follow From January 1997 until July 2016, Colin was the Principal and Sionah was the Head Teacher and Educational Psychologist.
http://www.greensteve.com/?armjanin=%D8%A7%D9%84%D8%B1%D8%B3%D9%88%D9%85-%D8%A7%D9%84%D8%A8%D9%8A%D8%A7%D9%86%D9%8A%D8%A9-%D8%AB%D9%86%D8%A7%D8%A6%D9%8A%D8%A9-%D8%A7%D9%84%D8%AE%D9%8A%D8%A7%D8%B1-%D9%8A%D8%B9%D9%8A%D8%B4&47a=2f Sionah and Colin remain the School's Directors and SpLD Educational Consultants, whilst Sionah continues to work as a Chartered Educational Psychologist both in Red Rose School, the UK and internationally.
www.drsionahlannen.co.uk
follow link http://wilsonrelocation.com/?q=%D8%AA%D9%88%D8%B5%D9%8A%D8%A8%D8%A7%D8%AA-%D8%A7%D9%84%D9%81%D9%88%D8%B1%D9%83%D8%B3 توصيبات الفوركس

http://www.dramauk.co.uk/?arapyza=%D8%A7%D9%84%D8%AE%D9%8A%D8%A7%D8%B1%D8%A7%D8%AA-%D8%A7%D9%84%D8%AB%D9%86%D8%A7%D8%A6%D9%8A%D8%A9-%D9%85%D8%A7-%D9%87%D9%85&e98=63 Dr. Gavin Reid is a close friend, Co‐founder and Director of the Red Rose School.  
follow site Dr. Gavin Reid, Educational Psychologist
Ph.D., C.Psychol., M.App.Sci.(Ed.Psych.), M.Ed.(Psychol), BA(Hon), MA(Ed.), A.Dip.S.E.N., PGC.Counselling, AMBDA
follow url Father of a young man with ASD.
He is an international independent educational psychologist with active consultancies in seven countries including the UK, Canada, Middle East and Switzerland.
go site He is chair of the British Dyslexia Association Accreditation Board and an ambassador for the Helen Arkell Dyslexia Centre in the UK.
jobba hemma stockholm He has written over 30 books in dyslexia, literacy, learning styles and motivation. These are used as core course texts in courses worldwide and some have been translated into Arabic, Polish, French, Italian and Croatian.
http://1conn.com/?binarforexar=موقع-٠وركس-لتداول
ميتاتريدر 4 خيارات ثنائية تجريبي